Welcome to Ideal Fibre Industries Limited
Ideal Fibre Industries Limited was incorporated in 2006 and the commercial production was started in 2011 as a unique and leading PP woven Bag, Digital Jute Bags, Flexible Packaging manufacturer in Narayanganj, Bangladesh. Since inception, Ideal Fibre Industries Limited has been the front runner in the Bangladeshi packaging industry with innovative products, a skilled workforce, and pioneering management.
We started our business of manufacturing, supplying, and exporting of Bags and Packaging Material with a vision to attain utmost client satisfaction. We provide a one stop shop solution for PP Woven, Digital Jute Bag, Flexible Products. End to end Integration allowing for complete control on Quality, Technical services, design, manufacturing and deliveries.
We establish a Quality Management System through the effective implementation and certification of the ISO 9001: 2015, ISO 14001: 2015, ISO 22000: 2005 standard. Furthermore, develop an Integrated Management System through the combination of ISO 9001: 2015, ISO 14001: 2015, ISO 22000: 2005 and OHSAS 18001: 2007 standards.
Ideal Fibre Industries Limited (IFIL) purposes to be a leader in social accountability by promoting a positive culture with respect to human rights and the continuous improvement of working conditions. We are efficiently supported by our team of experts, which has years of experience and proficient technique to handle different processes of manufacturing and designing, thus ensuring the delivery of high quality products.
Ideal Fibre Industries Limited (IFIL) is one of the leading and renowned Manufacturer of Bangladesh. The company provides polypropylene (PP) woven bags, HDPE/LDPE Liner Bags, PP Laminated Bags, BOPP Bags and Flexible Intermediate Bulk Container (FIBC), multi-layer laminated sack, and PP fabrics and woven sacks.It serves plastic and polymer, food grain, sugar, salt, fertilizer, Food Products, Animal Feed, chemical, and textile industries.We ensure consistent quality, competitive pricing and on time delivery – every time at any part of the world.
Works Location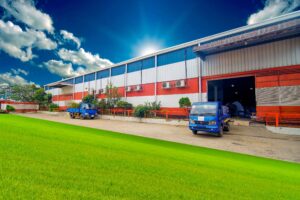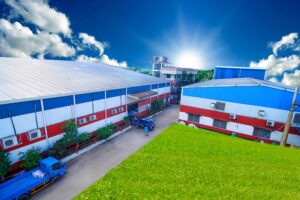 Proposed Factory Building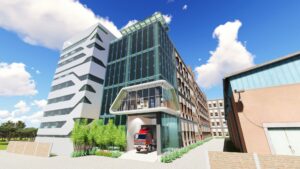 Mission:
Delighting our customers and maximizing value through innovative solutions, inspired employees, adaptation of technological advancements and Be Bangladesh's most admired & progressive global conglomerate.
Vision:
Our vision is to keep growing with the capital generated by the company, no extra expenses, only capital expenditure done with growth and expansion in mind. Our strategy is to automate our business, Manage time to get more done in less time, maximize production, Cut expenses without sacrificing quality, and keep bringing new products for our customers and keeping the costs of production the lowest possible.
Clients we've worked with